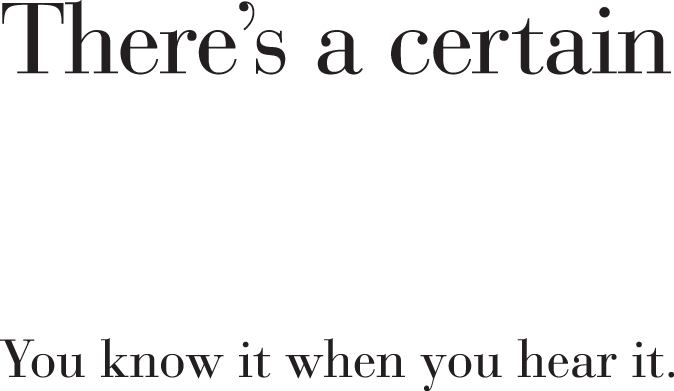 They know it when they hear it.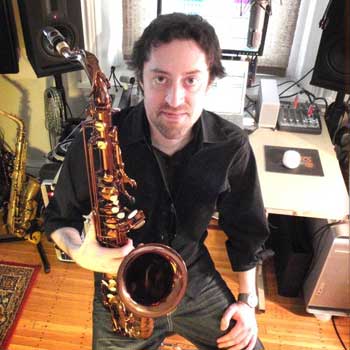 Maxfield Gast
Maxfield Gast is a big fan of the TM tenor. He used it exclusively during recording for the entire second season of the "Louie" show on the FX Network. Maxfield plays tenor, alto and soprano in Sweet Pro, the studio band that composes and performs all the original music for the series. "Louie" was rated the number one TV show of 2011 by TIME magazine. Maxfield is a Philadelphia native and performs regularly in New York and Philadelphia venues. He is also the founder of a Philadelphia based music production agency, Militia Hill, and is currently working on his third solo album. Check out his website at www.maxfieldgast.com
---

Tom Moon
Wow what a screaming tenor! I've played a bunch of the horns from Taiwan and loved a few of them, but always found them to be lacking in terms of refinement. Many also don't have much "core" or character to the sound. This one has plenty. It just resonates in your hands. It speaks effortlessly up and down the horn – and, crucially, it thrives at all dynamic levels. Subtone for days! Knowing Randy Jones' repair and restoration work, I expected the horn to be well regulated, but even there the TM Custom went beyond – it's tight, and fast, an absolute joy to play. Thanks! - Tom Moon, NYC



---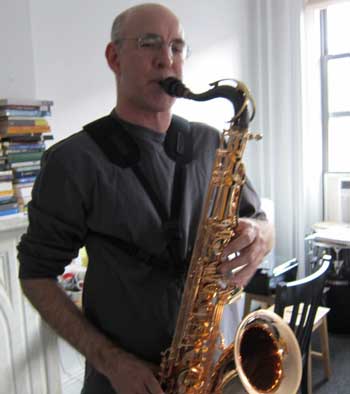 Robert Frumkin
I purchased my TM Custom tenor sax in pink gold finish, without engraving, from Randy, Drew, Jim at Tenor Madness.

It is a great modern tenor. The intonation is spot-on. The horn is extremely free blowing (which I like) and generally easy to play. My vintage tenors have more resistance: that's their "thing."

The ergononics and keywork of the TM Custom are better than any vintage or modern sax I have played. I can play it for hours comfortably. The octave key mechanism is perfection.

I would describe the tone of the sax as "smooth" ,"silky" "creamy" and "velvety" whereas my vintage tenors sound more "throaty." The TM Custom came with two necks (a third was promised as part of the package but I have not received it yet): a gold plated one and a blackish "annealed" one. The gold plated one is the most free-blowing and "smoothest". The annealed neck has slightly more resistance and the sound is a bit more "throaty." Definitely get a couplet necks and try them out. The differences are surprising.

Because it was set up by Tenor Madness, the keywork, tension, and adjustments are all silky and wonderful. The sax arrived in perfect condition.

Randy, Jim and Drew were very helpful in choosing pads/resonators. I am very pleased with the results. You can tell them what you like and trust them to make choices.

Sincerely,

Robert Frumkin
---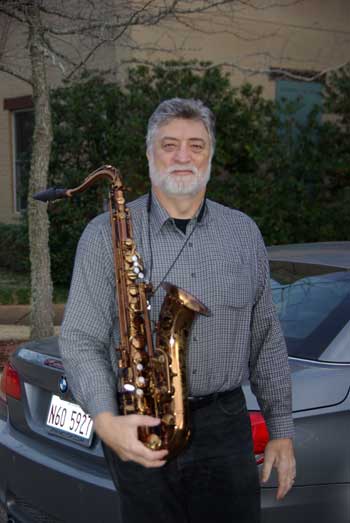 Tom Miller
Recently, I bought a dark lacquer TM Custom. Playing it makes me smile. I simply love the sound and it is fun to play. Actually, it is hard to put down. To me, the horn is extremely free-blowing and easy to play at both extremes. I do not think it requires as much air as a Reference 36, say, but you can just flat-out gut-bust wail (as well as whisper) on the TM. This horn is a great match for me. I am also eager to try the new necks Randy is developing in his search for customized sounds.
If you are curious how the TM Custom sounds versus a P. Mauriat, Keilwerth, a Selmer Reference, or heck, even a 5-digit Mark VI or SBA, schedule a visit to Tenor Madness and find out. The folks at Tenor Madness will demonstrate their well-earned reputation for exemplary customer service. You can rest assured that their mission is to help you solve your individual quest for "the sound." Maybe your solution is a TM Custom, or maybe it is not. How will you know? To paraphrase Al Davis, "Just play it, baby."
Thomas W. Miller, Jr., Ph.D.
Professor of Finance
---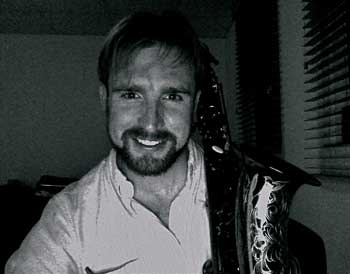 Brian Melloy
I purchased my TM Custom tenor in the dark lacquer finish from Randy, and I rate it as one of the best modern OR vintage tenors I have ever played. It gives me the kind of controlled, focused tone that I would expect from vintage tenors in the $9000 price range. The intonation is flawless and playing the horn is a wonderful experience. I am particularly impressed with the professional, and meticulous workmanship. The fit and finish is nothing short of amazing. The horn responds in a lot of ways better than my balanced action tenor and the feel is more than comparable to a brand new Selmer Paris saxophone. I particularly like how easy it was to pick up this horn and start playing it as if I had owned it for years, and the flexibility more than matches that of a vintage Selmer saxophone, nothing like I have even seen in any other new saxophone. This tenor is capable of incredible dynamic range and allows me the freedom to confidently express any mood or genre one would be able to throw your way. I would recommend this tenor to anyone looking for a top notch professional tenor saxophone. I am extremely happy with the TM Custom tenor. I found the Tenor Madness experience to be, as always, very professional. You know whether you are sending these guys a horn to be repaired, buying a vintage, or new saxophone that you truly are getting the best. These guys are the best in the business.
---